Once again, it would seem as though Fintech is getting some inspiration from the folks at Apple. This has worked out for them in the past, so it is well worth paying attention to the announcement that Singapore's OCBC Bank will enable Face ID for customers. This will apply to not only the mobile apps, but to the e-payment system, as well.
Bank customers who were fortunate enough to purchase an iPhone X will now be able to take advantage of this impressive new venture from OCBC. If you have one of these devices, there are several things that you are going to want to keep in mind.
OCBC Bank And Face ID
Using your iPhone X, you will be able to utilize Face ID to make a payment, access your bank account, access your credit card info, or access your investment info. All of this will be possible through the simple act of glancing at your phone. Taking the title of OCBC OneLook, this Face ID system/service can be found in a number of places. If you have OCBC Mobile Banking, OCBC OneWealth, OCBC Pay Anyone, or OCBC Business Mobile, you will be able to use this service. OCBC has rolled out the option to all of their major apps.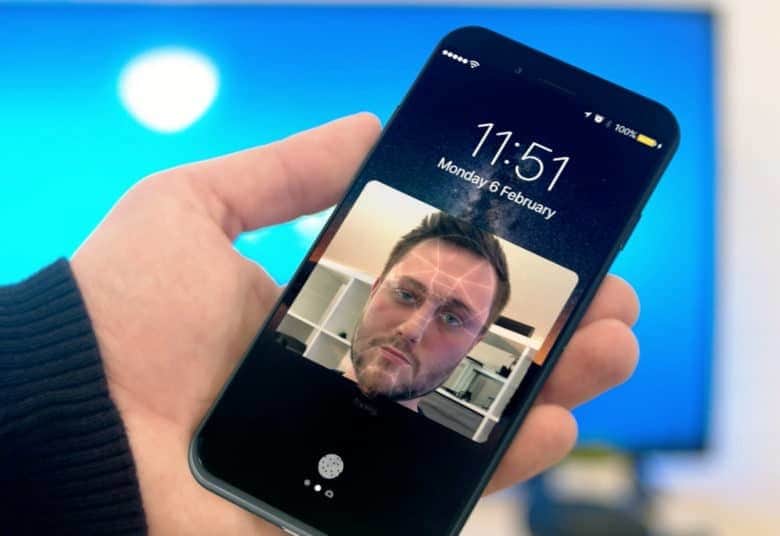 Biometric authentication has been gaining an increasing amount of acceptance in recent years. Businesses like the way such a service can be used to ensure a security measure that cannot be broken by fraud. Customers like biometric authentication because it gives them a profound peace of mind, and it is perhaps the easiest security measure to implement and utilize. The current generation of new bank customers are more comfortable with using biometrics than any other generation before them.
While touchscreen was a major breakthrough a few years ago, customers are ready for something altogether different. We use our fingers to navigate our devices, but being able to interact with our devices in different ways is always going to have its appeal. This is perhaps one of the biggest reasons to explain the enhanced appeal of things like Face ID and OCBC OneLook.
Benefits Of OCBC OneLook
Singapore is a nation that is always eager to find new ways to put themselves at the forefront of the optimization of a technologically advanced society. Having their OCBC Bank take advantage of facial recognition measures to protect their customers savings and personal information is a good example of this thought.
Utilizing a mathematical model of users' faces to sign on to their devices, or to do something like send a user money, OCBC OneLook couldn't be more straightforward. Users will find it easy to put the service to work, and OCBC expects a surge in popularity for this service. To be sure, it is already generating a great deal of positive attention from not only the tech industry, but from the world of finance, as well.
Although Face ID as a concept isn't quite flawless yet, this news is definitely a step in the right direction.
About the Author
Morris Edwards is a content writer at CompanyRegistrationinSingapore.com.sg, he writes different topics like The Most Innovative Economy In Asia: Singapore, Singapore's Economy Is Expected to Grow This Year and all topics related to Business and economy, if you are interested about Singapore company registration services visit our website.
Contact:
Company: Singapore Company Incorporation Consultants Pte Ltd
Address: 10 Anson Road International Plaza #27-15, Singapore 079903
Telephone: +65 66531211
E-mail: info@companyregistrationinsingapore.com.sg
Website: https://www.companyregistrationinsingapore.com.sg