How much time would you say your family has together?
No, this is more than an occasional dinner together or running off to an appointment together.
Quality family time spent together can go a long way in keeping a family healthy and happy.
With that in mind, does your family spend enough time together?
Children Gain from Family Time Together
While there are benefits to spending quality time together, one of the big ones is how it can impact kids.
Your children can reap the rewards of time spent together. On the flip side, not enough time together could cause some issues.
One such issue is your children do not get the best grades possible in school.
When a child has a strong support system at home, he or she tends to do better in all aspects of life. One of those aspects of course is in the classroom.
Among some of the things that can disrupt good grades would include: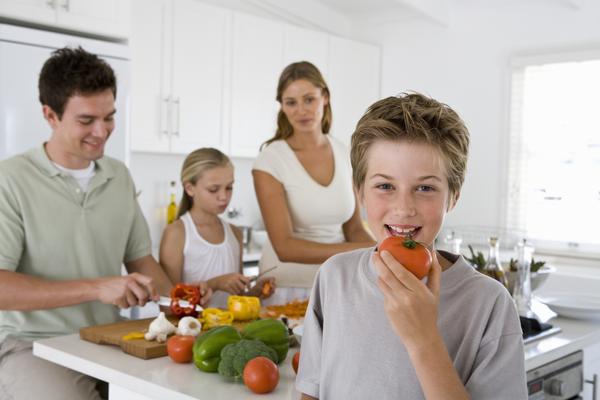 No focus – Is your child one to get distracted with ease? If so, it can make it hard to get the grades he or she will need to get into college one day. When they do have the proper focus, it is much easier for them to get good grades. That makes it easier to have one foot in the door of the college of their choice.
Too many distractions – Distractions can also get in the way of your child excelling in class. An example of this would be if you and your spouse are going through a divorce. Although divorces happen to many families, some are easier to handle than others. Although your happiness is of importance, do all you can to lessen the impact a divorce will have on your kids. If you don't, how they do in and out of school can see an impact. Give your child an advantage in and out of the classroom by allowing them to hone in on their studies and more.
Feeling a lack of support – How supportive are you of your children's schooling and other things they are in? Unfortunately, some parents get wrapped up in work and other things. As such, they don't spend enough quality time with their children. When this happens, the latter can suffer as a result. Make sure your children know you have their back at all times.
Making Memories Together as a Family
Along with all the positives that come out of time together, think about all the great memories you can make.
For instance, taking a summer or holiday trip together can be something you talk about for years to come.
You might also think about organizing a big family reunion at some point.
Such reunions become even more important as family members get up there in age. Before long, some members may not be able to travel as much or at all due to health concerns. Take it upon yourself to bring up the idea of a reunion. Before you know it, others may well jump on board with the notion.
By spending quality time together as a family, you and your loved ones can reap the rewards time and time again.